Designed with comfort in mind, our shoes will help you stay comfortable even on the longest days. Inserted Nano-foam & memory foam insole design makes these shoes perfect for those who need to stand or walk for a long time without strain or imbalance. The slip-on design means no laces to tie! 
Our shoes are lightweight, making them easy to wear for extended periods of time without causing foot fatigue or discomfort.
With a breathable design, these shoes allow for air flow, ensuring that your feet stay cool and comfortable all day long, even in warm weather.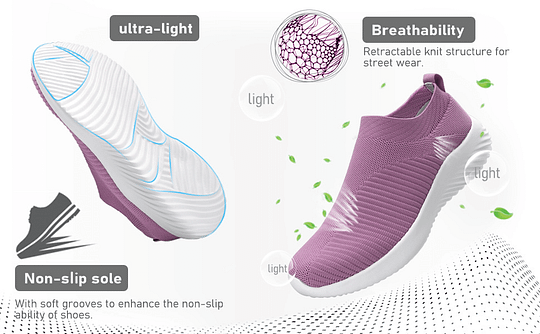 Size Chart