Lace-up shoes tend to be slightly sturdier and can provide additional support for your feet.

Lace-ups is a catch-all term for any shoes that fasten with laces. They can be brogues, loafers, heels, ballerina pumps or a range of other ladies' shoe styles.
The sneakers are light, which makes them super comfortable to walk in, and are made of breathable fabric so that your feet can breathe!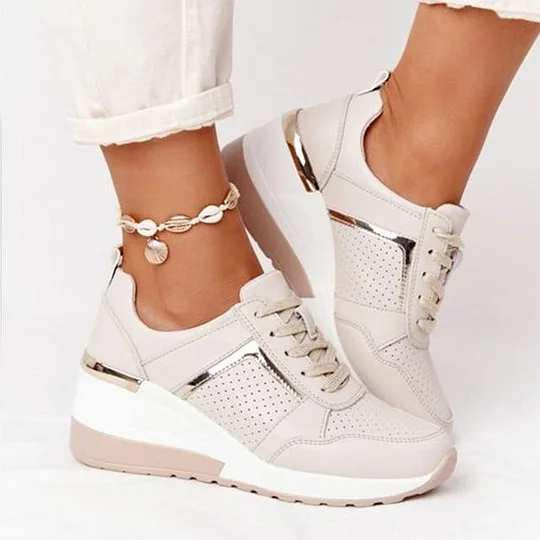 ✓ Shock absorption - CharaStella sneakers provide shock absorption under the entire foot for optimal comfort. The sole contains a special gel that absorbs shocks better than any other.

✓ More stability - The extra-large sole under the heel of 4 cm provides more stability and the well-placed arch support for a perfect fit, comfort and better performance.

✓ For wide and narrow feet - The shoes are suitable for people with both wide and narrow feet.

✓ Easy to put on - The soft material on the upper makes it easy for you to put on and take off the shoe. The laces also ensure that the shoe stays on the foot.

These shoes are very popular in sports, leisure and healthcare. Try them now and experience the convenience!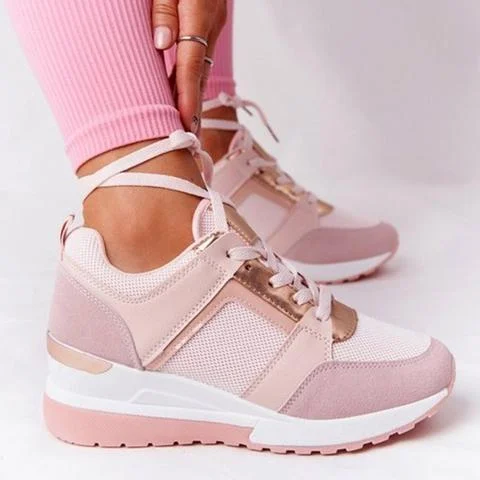 NOTE: Please measure your feet according to the given size chart. Make sure you order the size according to the measurement to avoid any inconvenience. If you have wide feet order a size bigger
 Size Chart