The ultimate lightweight water shoe
It offers the perfect blend of comfort, style and durability for any terrain.
It is a multifunctional outdoor water walking shoe, suitable for summer surfing, canyoning, kayaking, hiking, swimming, jumping, river, trekking, paddle rafting, snorkeling, rocky beaches, jogging, water walking, camping, fishing, water park, streams, lakes, boating, creeks, climbing and crossing dry rocks, etc.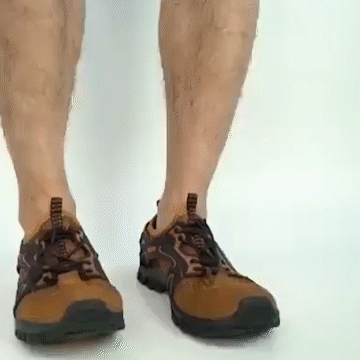 Soft and free bending, flexible walking is not bound
Main advantages
Comfortable, lightweight and breathable
As avid outdoor enthusiasts, we know how important comfort is on long expeditions.
Our patented Duratex fabric is so lightweight and breathable, you'll forget you're wearing it.
Embark on your next journey in unsurpassed comfort.

Quick drying and waterproof design
Stay dry with our DuraTex mesh materials.
They are fully water repellent with holes that drain water with every step. Cross rivers and streams in comfort.

Non-slip sole
On the trails, you can easily slip and fall on loose gravel and slippery stones.
slippery stones, it is easy to slip and fall.
With our non-slip sole design, DuraTex is perfect for even the "toughest" terrain.
Quick-Tie Instant Shoelaces
You'll never have to tie your laces on the trail again.
Save time and just buckle up in seconds.
The DuraTex is designed to fit snugly and comfortably all day.


By reducing the load on your joints, you can stand without pain. Ideal for anyone who is on their feet for more than 8 hours.
The feet are our only support when we walk. The shape of our feet and the way we walk have a huge impact on different areas of our body. It is therefore crucial to take care of our feet by choosing the best footwear to ensure correct posture.
Size Chart